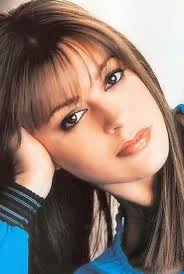 Lilith Crane
Basics:
Full Name : Lilith Francesca Crane
NickNames: Lili, Lilster
Age: 13
Gender: Female
Species: Half Mermaid
Sexual Orientation: Straight
Jobs: None
Apearance:
Hair Colour: Light brown with natural red highlights
Hair Style: Slightly curly
Eye Colour: Green
Height: 5ft7in
Dress Style: Casual, mostly jeans and t-shirts when on dry land. Loves to wear turquoise glass beaded bracelets.
Other Features: pierced Ears
Family:
Mother:Marigold (Mermaid)
Father: Davie (human)
Siblings: sister: Rachel (Half mermaid) brother: Declan (Half Mermaid)
Other Family: Cousin: Toffee (Human with really red hair that's why we call her toffee)
Biography:
History: My parents split up after they realised that it wouldn't be possible to live on dry land or in the sea forever. They are still good friends and my mother visits my father often. My siblings and I spend half our time with our father and half our time with our mother. My cousin Toffee moved in with our father when her parents died so we see her quite often. Both my parents want me to attend Pemberton High as they believe I will not get bullied or teased there.
Personality: I am very giggly but I am also ery clever so I do not let me laughing disturb the class or disturb my work. I like to party and always enjoy a good time. I am enjoy learning very much. I also LOVE swimming (obviously) and anything to do with water. I LOVE art and enjoy getting my hands dirty weather it's gardening or pottery or painting!
Aquaintances:
Friends:
Enemies: