ELIJAH ZEKLOS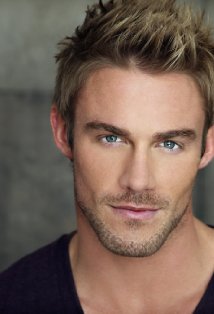 Basics
Full Name:
Elijah Zeklos
Nicknames:
Eli
Age:
36
Gender:
Male
Species:
Titan (reincarnation of Kratos)
Sexual Orientation:
Heterosexual
Jobs:
The Red Lion Owner
Appearance
Hair Colour:
Pale Blonde
Hair Style:
Spiked down the middle, on top, and flat on the sides. Kept short, sometimes flat.
Eye Colour:
Very blue, green flecks
Height:
6'0"
Body Type:
Muscular, very built
Dress Style:
Casual, though he wears cool colors like blue and green and purple.
Other Features:
Constant five o' clock shadow, as if he never needs to shave.
Family
Mother:
Sarah Janine Mesh -- MIA
Father:
Nathan Zeklos -- IDK
Siblings:
Kol -- Half Brother
Other Family
Kaylin -- Bastard Niece, Existence Unknown
Biography
History:
Elijah raised Kol from a young age after his younger brother's mother died. He loved Kol, raising him with kindness and care and yet, for some reason, he ended up totally different. After they grew up, Elijah never left Kol's side, too kind and too loving to ask his brother to stop being so evil. (I'm bsing this shit..) He stands by his brother no matter what, a family man through and through.
His mother was always there in the distance until Eli turned ten. She suddenly disappeared, and things went on as if she'd never been there.
Personality
Eli is kind and friendly, a very loving man that ended up different from his brother in so many ways. When he sees a person in need, he will help, and he's been able to make friends easily since he was a child, though he never really needed friends.
He has a very short temper when it comes to protecting his family. He will sacrifice his life for Kol or his bastard niece (who he has yet to meet). When angry, his Titan nature breaks out and turns him in to the monster he would have been.
Relationships
Acquaintances
(Fill out later)
Friends:
(Fill out later)
Enemies:
(Fill out later)